There are several different ways you can find your printer IP address. The first way is to look at the printer itself. Most printers will have the IP address printed on the front or back. If you can't find it there, you can also check your printer's manual. If not, let's explore with Manymoon the remaining ways
How To Find Printer IP Address from Your Router
You can access your router to find the IP address of your printer, regardless of whether you're using a Mac or PC.
In the address bar of any web browser, type your router's IP address.
Enter your username.
The list of devices connected will show your printer's IP address.
How to Find your Printer's IP Address in Windows 10
There are several ways to print your IP Address from a Windows 10 laptop or desktop. It is easiest to find it in the Control Panel. Here's how:
In the search box, type "control panel". This button is located in the lower-left corner of the screen, near the Start menu.
Click on Devices and Printers.
Right-click on the printer to select Properties
Select the Web Services tab. You will find the IP address at the bottom of Device Information or Troubleshooting Information panels.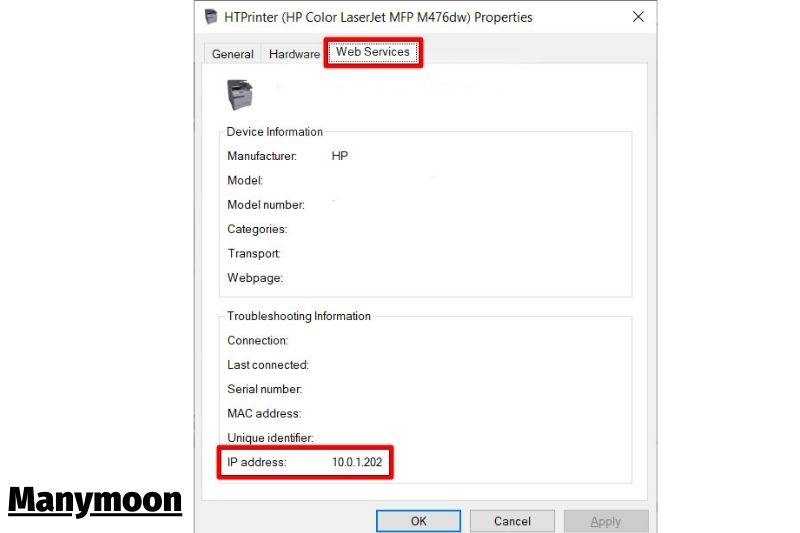 How to Find Your Printer's IP Address With Command Prompt
In the search box at the Start menu, type cmd.
Enter ipconfig into the command line and hit Enter.
Locate your IPv4 address.
Type ping followed with a space, and then your IPv4 Address in a new command line.
Next, hit Enter.
Once the results have loaded, type arp-a and hit Enter. All static and dynamic connections that use the IPv4 address will load.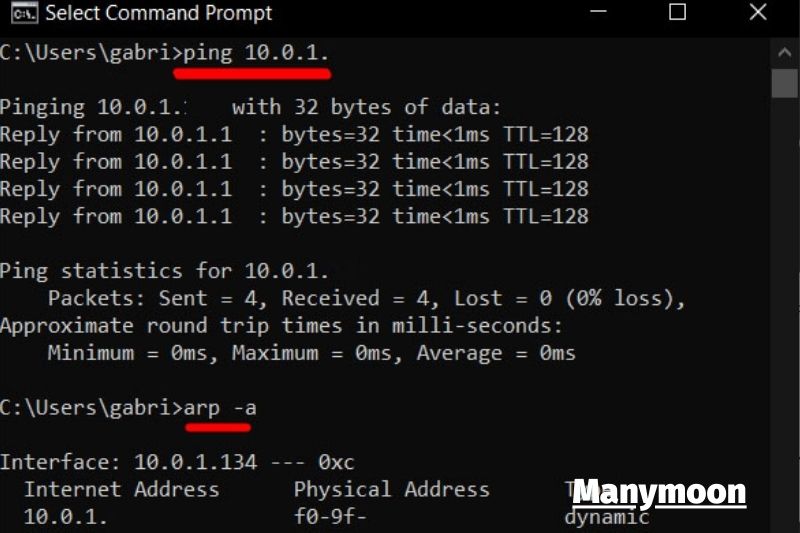 You can open any web browser. Chrome, Firefox or Edge are all options.
Paste the dynamic IP address you obtained from the arp command. You can paste multiple addresses on one tab.
If the IP opens a printer setup page, it will be your printer's address. This webpage will include the logo of the manufacturer and display information about your printer, such as the status of your printer and how much ink is left.
Printer Properties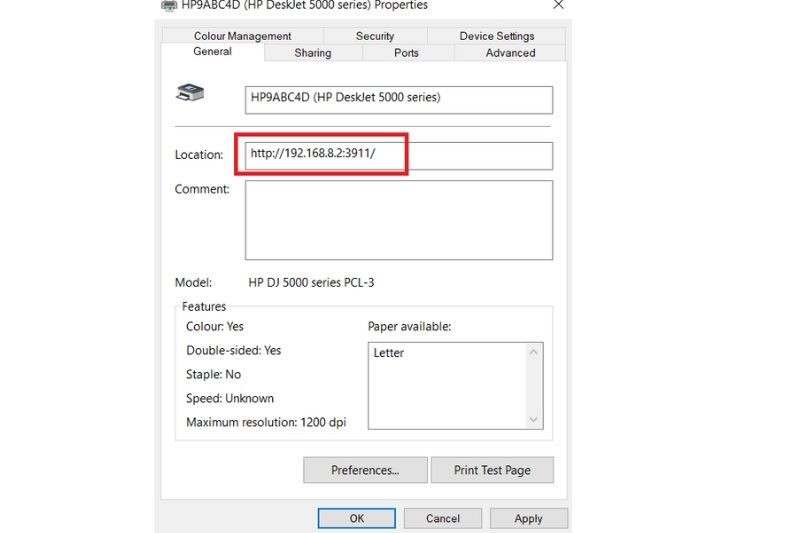 Windows users can use the Control Panel for the IP address of the printer.
Go to Settings > Devices> Printers and scanners.
Click on your printer to be taken to the Manage page.
Click on Printer Properties.
Find the Location field in the General tab. It will contain the IP address of your printer
How to Find the IP Address of Your Printer on a Mac
You can find your printer IP address using two methods on your Mac desktop and laptop. You can first find it in System Preferences. It can also be found online with Common Unix Printing System, (CUPS), which is an open-source printing platform for Apple and UNIX.
How to Find your Printer's IP Address From System Preferences
Open System Preferences. This can be found in your dock, or by clicking on the Apple logo at the top-left corner of your screen and choosing System Preferences.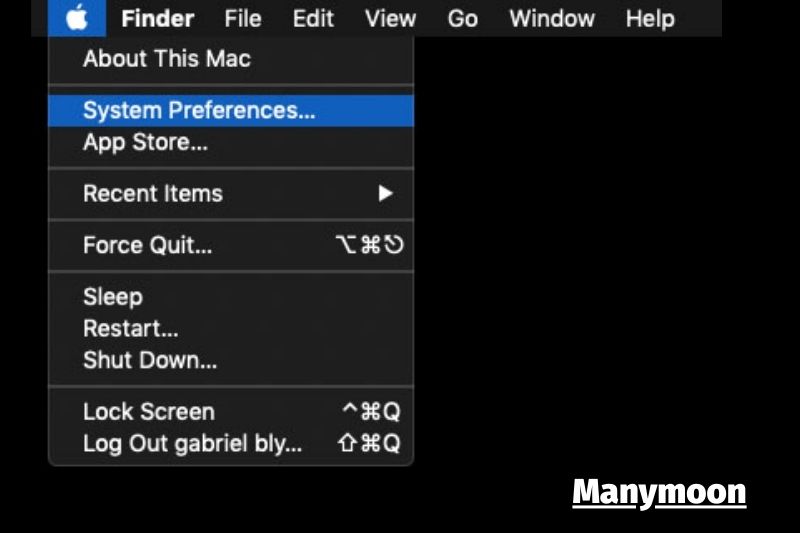 Click on Printers & Scanners.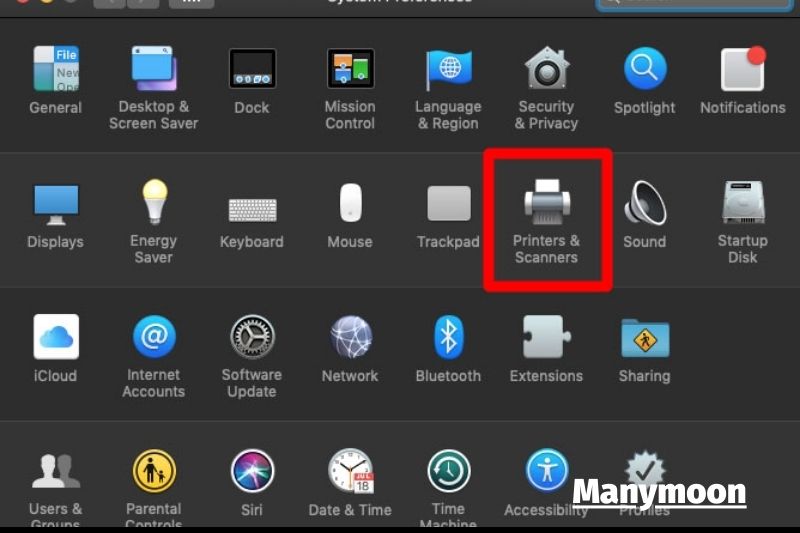 Choose a printer in the left column. You can see a list of printers in your network on the right-hand side.
The IP address of your printer will be listed under Location.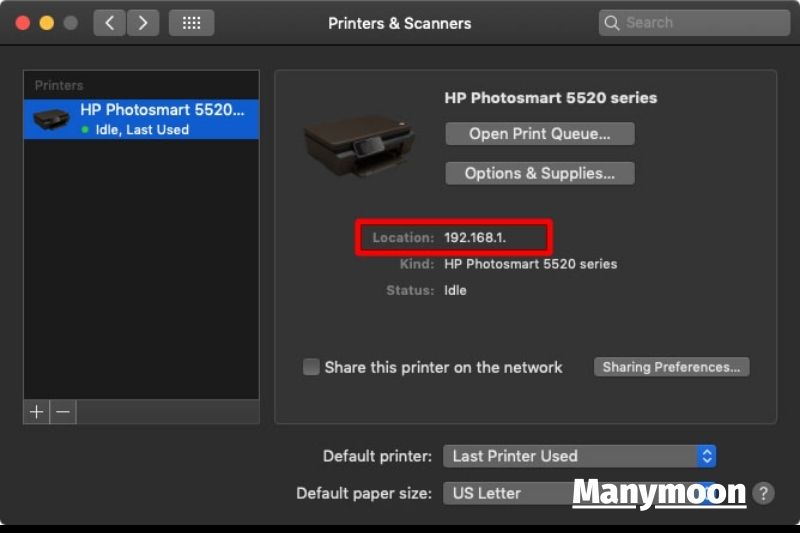 How to Find Your Printer's IP Address Using CUPS Webpage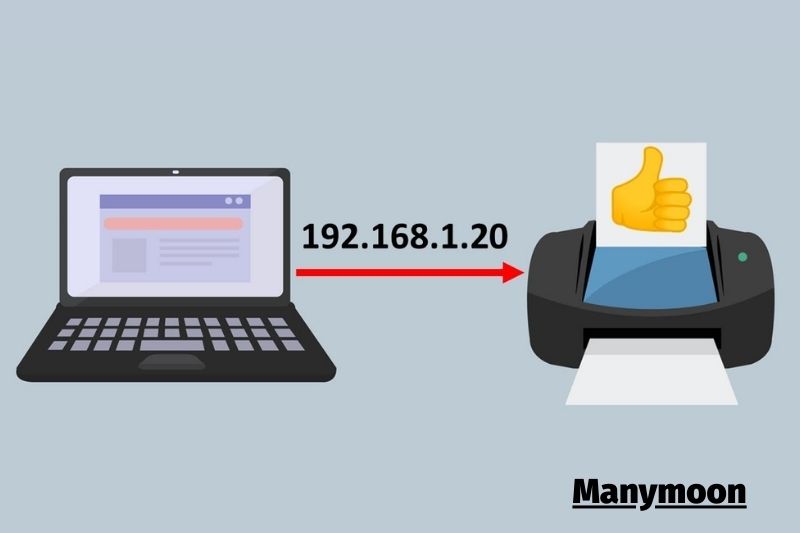 Open the Applications folder.
Open Utilities
Next, open Terminal
Enter cupsctl WebInterface=yes on your keyboard and hit the Enter key. You will see the CUPS Web interface.
Open Safari.
Type localhost:631/printers into the address bar.
The Location column will contain the IP address of your printer.
Once you have learned how to locate your printer's IP address and how to add it to your Windows 10 desktop or laptop, the next step will be to learn how to do so.
How to find your printer's IP address from the Network Configuration page
Nearly all printers are capable of printing a network configuration page. This page will include the printer's IP address.
You can print the configuration page if your printer has a user interface (UI). The exact steps for each printer model will differ.
To print the configuration page for an HP LaserJet Pro M1212n example, you'd need to go to  Set-up > Reports > Reports Demo Page > Config Report to print the configuration page.
For Canon imageRUNNER printers, you will need to go to Main Menu > Settings > Preferences> Network to print a report. For more information, refer to your device manual.
To print a configuration page on a model without an interface display, press and hold a button (usually, Power, Go or WiFi button). This will take between five to ten seconds. You can refer to the printer manual for instructions.
DON'T MISS:
FAQs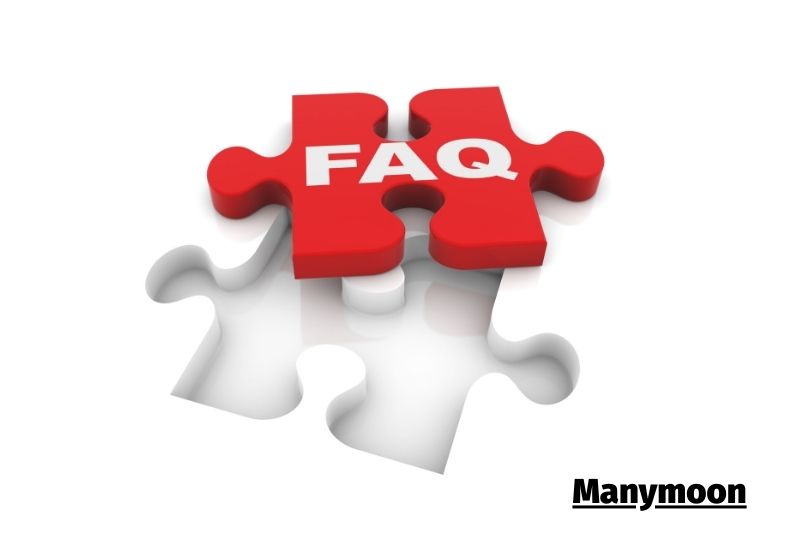 1. Is the IP address displayed on the printer
Next, click on Start. Then, head into Control Panel and Printers. Right-click on your printer and choose properties. The first column will show you the IP address for your printer.
2. Make certain that your printer uses DHCP
Your configuration might be the reason your printer does not have an IP address. Routers and network devices use the DHCP network protocol to assign an IP address automatically to a network device.
3. Is there an IP address for a wired printer?
Answers. If it is connected via USB, it doesn't have its own IP address. If you have shared the printer, it should be accessible through IP through Windows. The printer must be connected to your network via either WiFi or a cable (depending on the type of printer) in order to get its own IP.
Conclusion
Manymoon hopes this information about how to locate the printer IP address was useful. If you enjoyed this article, please share it with your friends and family on social media platforms such as Facebook, Whatsapp, Hike, BBM, Wechat, Instagram, Line, Viber, Pinterest, StumbleUpon, Twitter, and others. Keep in touch with us for more helpful hints. Thank you for taking the time to read