While taking crystal clear photos with just the perfect amount of brightness and saturation has become easier with smartphones, having a photograph you can hold in your hand is much more rewarding.
In a way, that is how each precious memory can become a tangible source of happiness for you and your loved ones.
An easy way to give materialize those Insta-worthy photos on your smartphone is by printing them in the correct resolution and through the proper medium.
In the photofinishing industry, the size 4×6 is considered to be the standard print size because its aspect ratio is similar to the viewfinder of most digital cameras.
So here we are to discuss how to print 4"x6" photos from iPhone to help you experience beautiful pictures even without any digital device.
How to Print 4×6 Photos From iPhone?
There are two ways to print photos from your iPhone in the size of 4×6. You can either go the usual route of connecting to a wireless or Thermal printer nearby or pass it through a photo printing application.
Wireless Printer
This is the more traditional way to print out your smartphone or digital photos. All you need is a wireless printer you can access and some basic editing skills.
Image Requirements
Fortunately, 4×6 is the smallest size for printing images. As a result, its image resolution only needs to be 540×360 pixels at the minimum. If you go with the best possible quality, choose 1800×1200 pixels at the standard 300 PPI (pixels per inch). This will result in 2.1 million pixels covering the entire photo.
Since there isn't much issue regarding clarity, you can shoot such photos with 8MP, 12MP or other cameras of higher megapixels.
Resize The Photo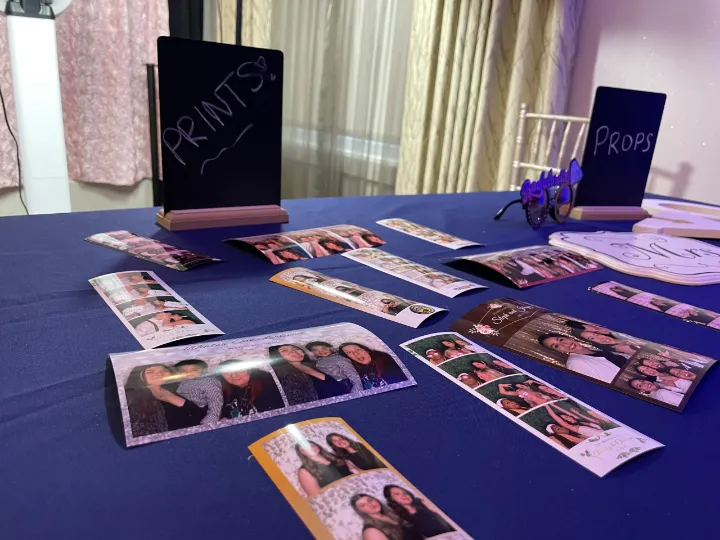 If the photo you are going to print is not in the size of 4×6 already, you will need to resize it. Doing this is very easy using your iPhone by launching the Image Size icon visible on your Home screen. Once it is open, tap the icon of "photographs" in the top right corner and then pick the photo you need to resize.
After opening the photo, edit the current size into the one you want. You will find this information or input area at the top of this page. It takes values in the form of pixels, inches, millimetres and centimetres. Then tap the download button below to save the resized photo on your iPhone!
You can find this new image of the proper size in the Camera Roll section of your Gallery.
Connect To Printer
Since you are all done with preparing the photo for printing, now just connect to the printer you have nearby to finally get the print-out. Whether you are using a personal printer or that of an office, you can establish the connection either way through WiFi. Inkjet printers are the best at such photo-based jobs.
Photo Printing App
There is an easier way for common people to get a hard copy of their treasured photos on iPhone – through a photo printing app!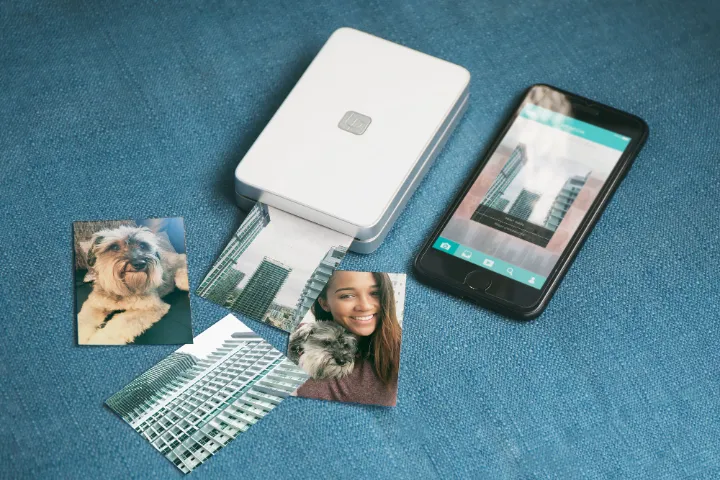 They send you one or more prints of your selected photos according to your preferences. Here we will discuss the top three choices of such iOS photo printing apps briefly.
Free prints
Free prints can print up to 85 4×6 photos per month and up to 1,000 4×6 photos per year for free. However, each photo can be printed once only in this free package.
With the paid version, you can get additional prints and also explore other sizes. Remember that shipping and handling are not free in either case.
Shutterfly
The app of Shutterfly offers you unlimited free prints in sizes 4×6 and 4×4, as well as other customizable photo products. All you have to pay for is our shipping and handling. However, with their paid packages, you can explore other print sizes like 5×7, 8×8 and 8×10.
Print
Printing is slightly newer than the previous two apps, but it can be the best choice for those who are looking for the cheapest option. It offers unlimited prints with free delivery and in-app editing tools. For framed photos or premium quality, you will need to pay the respective amount.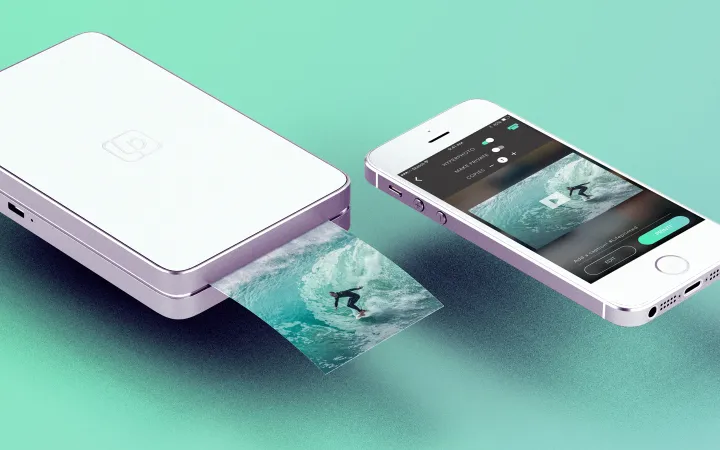 How To Use 4×6 Photos Printed From iPhone?
Photo Album
The easiest way nowadays to capture memories is to click them with your smartphone camera. It takes only about a second to focus the lens and tap the button.
These precious memories can then escape from the device and jump onto your family album if you print them out. Especially your grandparents will surely cherish them more this way.
Scrapbook
On special days like prom or graduation, you will end up taking hundreds of photos on your iPhone. Besides, the usual fun hangouts or sleepovers can also have the most memorable moments, which you will capture on your smartphone. You can print them to get some great materials for your scrapbook.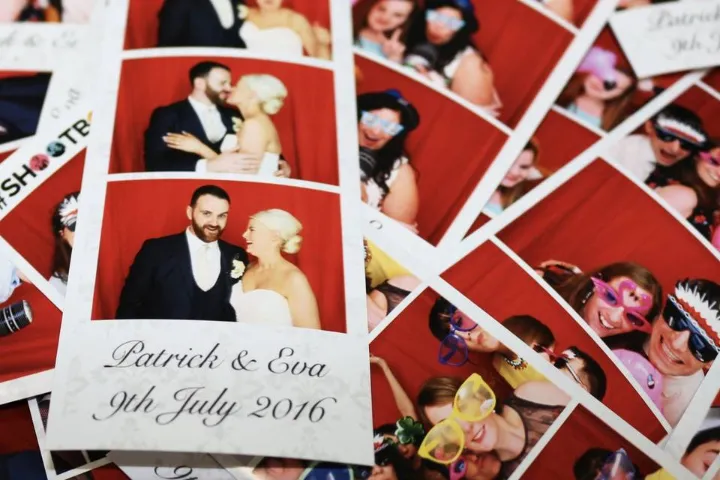 Journal
According to many self-help books, journaling can open up new doors to your potential. While some use them as a window of creativity, others simply use them to track their habits.
You can print some inspirational quotes or artwork from your iPhone and use them to prepare your journal for the next month or year!
Interior Decoration
A great way to boost up your interior aesthetic and make it look more appealing is by using small printed photos and fairy lights.
You can use images of memorable moments, motivational quotes or your favourite personalities. Just hang them with clips along the light strings on your wall, and it will instantly make the room stylish!
Conclusion
There are many ways to make the most of printed photographs which are much more than just the number of pixels inside your phone.
That is why people are so inclined to give them a tangible forms by printing them out using an app or a connected printer.
You can do that, too, if you know how to print 4×6 photos from your iPhone. Hopefully, this guide will help you learn that and materialize your favourite memories.