"How to recycle CDs" is probably the most asked question when people see their room is filled up with pile after pile of old tape!

Today, with the rapid growth of the internet and smart devices, people can easily access a piece of music or a video. So old electronic devices such as CDs and old cassette tapes are gradually being replaced.

Do you have a lot of disks but don't know how to transform them into something new? Don't worry!

This article will give you some tips on how to recycle CDs.
Can You Recycle Old Cds?
As the number of electronic devices, including old CDs, and old cassette tapes, gradually disappeared worldwide, the search for effective recycling methods is of heated debate. Only 20% of about 50 million tons of electronic waste is reprocessed. With 80% of the remaining waste, the majority goes to landfills, which can harm the environment and negatively affect on human health.

Hence, instead of throwing away these items, we can totally contribute to natural protection by recycling them ourselves. You can find some innovative ways to solve the issue " How to recycle CDs?" in the information below.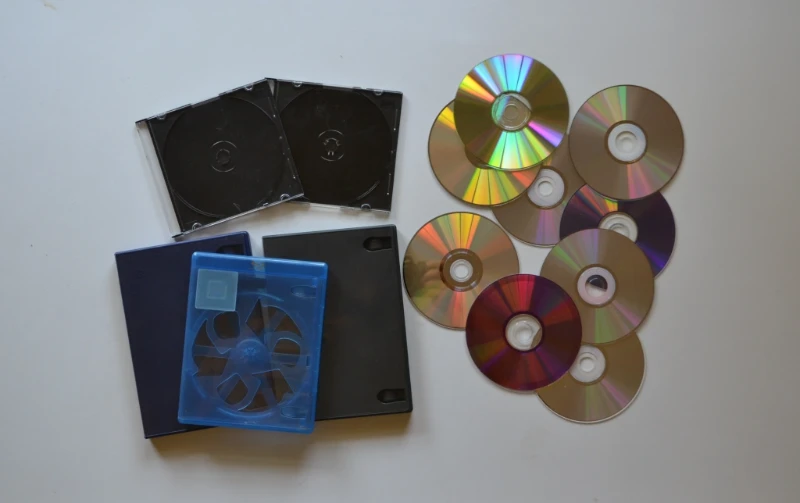 What To Do With Old Cds?
There are 2 choices for you: recycle CDs on your own or envelope them to the CDs recycling center.
If you want to send CDs to the center, you should categorize them first. It's necessary to make a pledge to never throw a disk in the trash again.
Next, you will need boxes to distribute unwanted and damaged disks. Please remember to set up collection containers in a convenient location. As the containers get full, you can contact the center to take them away.
Otherwise, if you have got some ideas but don't know where to start, let's consider one of the hints below.
How To Recycle Cds?
From a pile of old CDs, we can create something new under different shapes and purposes.
Lampshade

With a little dexterity while using tools such as drilling, and sawing, you can create a very unique lampshade. To make such a lovely lamp, you need about 60-70 old CDs. Certainly, this special lamp will make your friends dazzled.
Pinwheel for house

This pinwheel is a big fan mounted on the roof. Looking at the fan, you can guess the wind direction and wind power.

In addition to helping you predict the direction of the wind, the sound of these fans is also capable of driving away the birds from destroying the garden.
Tree Pot

From the CD cases, you divide the cover into 2 pieces and then glue-paste them into blocks, as shown below. After that, let the pot dry, then put the gravel and soil into the pot.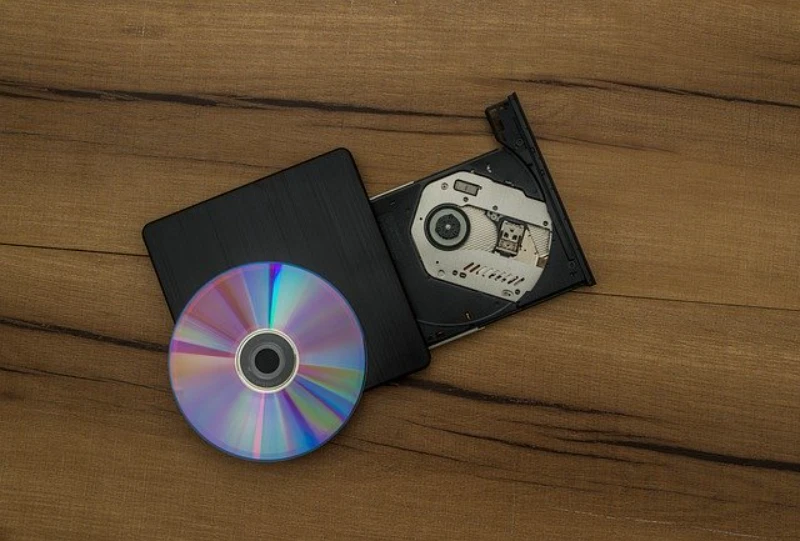 Photo Frame

No need to spend a lot of money on a new photo frame because now you can create a new one from CD tape. They can be turned into a lively photo frame with a little colored cloth decorated with flowers. This photo frame is very light and easy to decorate.

With a CD, you can create two photo frames by cutting the CD into little pieces to fit the picture and then using glue to complete it.
Bookshelf

All you have to do is to split the CD covers and then glue them together to form a flat surface, then continue to attach the other covers together. You will need 15 disks to make a 1-meter-long bookshelf.

If you want them to have more beautiful colors, you can use paint to decorate this handmade bookshelf.
Clock

Making your own clock is not as difficult as you think. You just need to prepare an old CD and three little sticks. It's better if you have some colored papers and crayons to draw.
Candle Tray

In order not to make the plastic candles drop onto the table, you may try using old CDs to make the scented candle tray. Simply, you can use glue to attach scented candle molds to the center of the CD. It's even more creative to decorate the tray by matching the color of the CD with the candle color.
Phone Cases

With hot stick glue and a crystal-clear phone cover, you can totally make your phone more sparkling by attaching the back of the CD to the case.
Decorations

You can use the old CDs to renovate and bring a new look to your home by creating a lovely sphere hung from the ceiling. Trust me; such an exclusive decorative item is going to add an exotic and nice touch to your rooms.

Another kind of DIY stuff that you can make out of unused CDs is some small Christmas decorations. They share the same look as the aforementioned sphere but are smaller in size and more detailed.
Party with a sphere made of CDs
Conclusion
Hopefully, the above information has given you enough ideas to answer the question "How to recycle CDs" yourself. Those things took you quite a fortune when they were new, so why bother throwing them away? That will be quite a waste of money, don't you think? So, how to recycle old CDs is an economical and environmentally-friendly way, right?

Anyway, it will be a priceless experience for you to have your handmade items. Recycling little things like CDs not only helps you protect the environment but also unleashes your creativity and imagination.