If your chair cushion has seen better days and is starting to sag, there is no need to replace it – you can quickly fix it! All you need is some stuffing and a few household tools.
Follow these simple steps on how to fix a sagging chair cushion, and your chair will be as good as new.
What Materials Are Required?
Make sure you have all the necessary materials before proceeding with the procedure. You are now ready to go.
Needle
Thread
Buttons
Thread cutter
For pillows-like cushions, the adhesive spray is optional.
Fillings (foam, feather, polyester, etc.)
How To Fix A Sagging Cushion In A Chair
We will be discussing two ways to fix a saggy cushion on a chair. These are the following:
Method 1. Re-stuffing the cushions
Step 1. Unzip your pillows
Most chair cushions come with zippers that allow you to zip them. You can see the cushion's interior when you open it.
Notice: You can open a cushion with no zipper by using a thread cutter.
Step 2. Add more stuffing to your cushions
You can fill your cushion with either batting or polyester stuffing. These filings are available at any craft or hardware store near you.
Add more foam to the container and distribute it evenly to make the foam look even. It is a good idea to replace any cushion that has become damaged.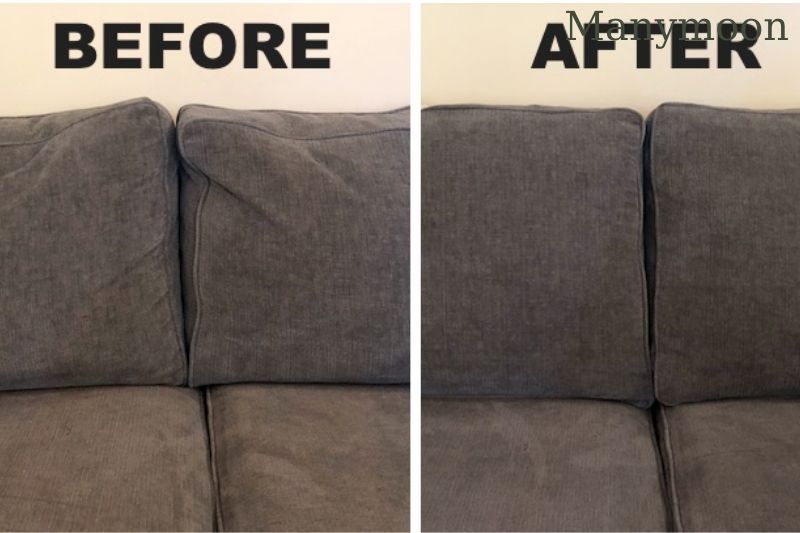 Keep these points in mind:
You can wrap your cushion in a batting material if it is pillow-shaped. The case should be removed and the filling placed around it. To ensure that the filling remains stable, spray adhesive.
You can insert polyester material into a chair cushion previously filled with loose stuffing. You don't need to remove any existing filling from this chair cushion situation. To even out the cushion's packing, you will need to use your hand.
Step 3. Zip them up again
You can now zip the cushion and put it back on its cover. These cushions will look more attractive if you follow the above steps. You can also relax and enjoy the view from your chair.
Notice: After stuffing, make sure to sew the chair cushions together again.
See this guide to learn more detail: How To Reupholster A Chair Cushion?
Method 2. Cinching the cushions with buttons
Step 1. Unzip the cushion
You will need to remove all the stuffing from the cushion by unzipping it.
If your cushion doesn't have a zipper, you can use a thread cutter.
Step 2. Find a needle, thread and four buttons
You will need to sew four buttons to your cushion using your sewing materials. Two from the front and two from the back. The same thread will be used to sew the buttons that you used to cinch the button.
Notice: More than four buttons are allowed, provided that they have an even number on both sides of the cushion.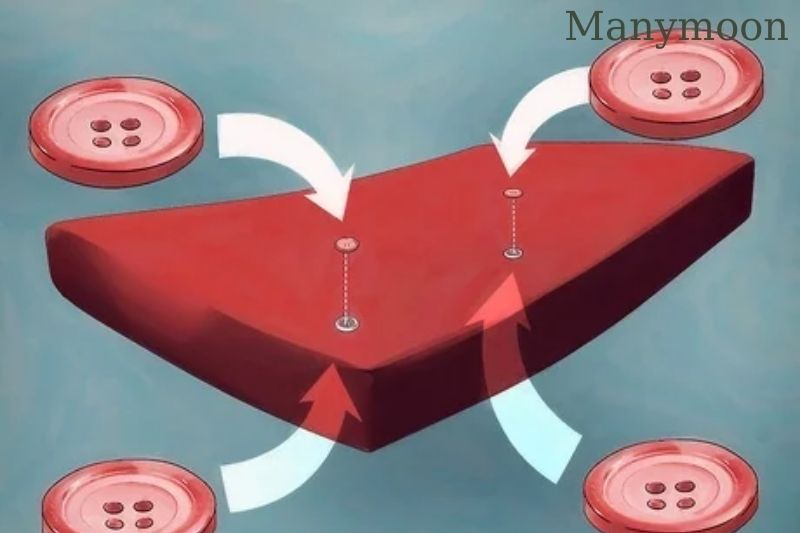 Step 3. Refill the pillows
You are free to add more fillings as you wish. You can use batting or polyester. You should ensure that the padding is evenly distributed within the cushion.
Step 4. Zip the cushion
If you use the same sewing materials as before, you will need to sew them together again. However, if you have a zipper, you can zip it. To give the pillow a plump appearance, close it.
Method 3: Fixing Structural Problems
Step 1: Support your couch cushions.
Online, you can purchase "sofa-savers" for your sofas at home goods stores such as Bed, Bath & Beyond. These supports can be placed underneath the cushions of your couch to increase their firmness and support.
Step 2: Make a piece of plywood that fits under the sofa cushions.
Measure the area underneath the sofa cushions, and then cut plywood to these dimensions. It should be placed underneath the cushions. The couch will provide more support under the cushions and should sag less.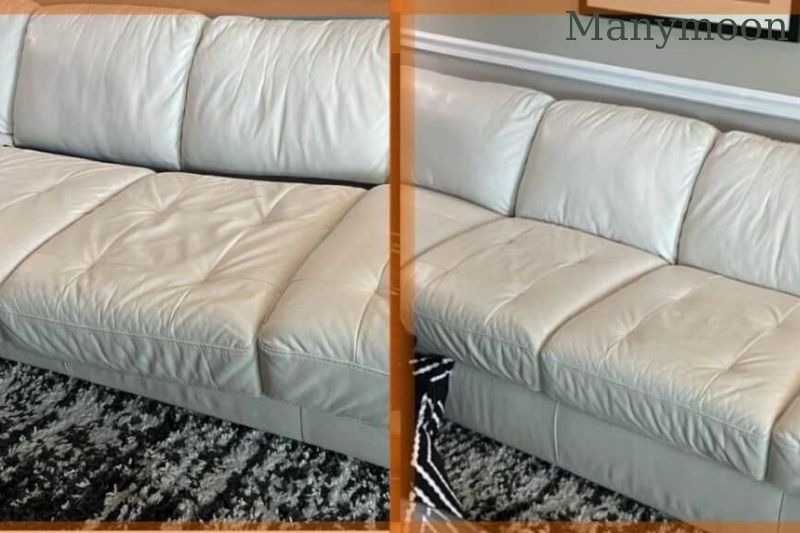 Step 3: Repair the springs
Turn the couch upside down and expose the springs beneath. You will need glasses to repair the springs on your sofa. You can bend any springs out of place, or if they appear different from the rest, gently bend them back using the pliers.
Method 4: Other Solutions
Step 1: Turn your cushions frequently.
To prevent your stuffing from getting worn down, flip over your sofa cushions often. [6] Flip the cushions on the sofa once per week or whenever you clean your house.
Step 2: Repair your jute webbing.
Your couch's bottom layer is made of jute webbing. The springs wear this layer and can become saggy from repeated use. Upholstery experts can repair a sagging sofa due to the worn bottom layer. An upholstery expert can fix this problem.
Step 3: Cover the pillows using a blanket or piece of fabric. You can make your sofa cushions look fuller and plump if you have the time and resources to cover them with a thick blanket. It can be tucked into the back and sides of the couch.
FAQS
What can I place under my couch cushions?
You can use plywood or cardboard to create a solid base for your furniture, which will prevent the cushions from sliding. This is an easy DIY project that you don't need to be a professional to make. Cut the plywood into a rectangle shape depending on the dimensions of the couch.
Can I add foam to my sofa cushions?
When you purchase foam, take the pattern along with you. Place it on the foam to ensure that the design is large enough to fit your cushions. Make sure you have enough foam to fill all your cushions.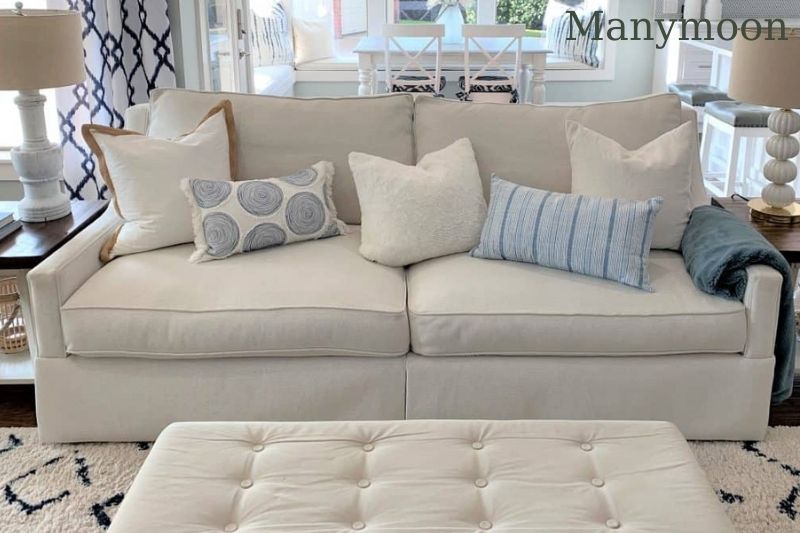 How can I make my cushion firmer?
Instructions
Clean the couch and take out all cushions.
Take off the cover of the seat cushion and remove the insert. Cut foam to the correct size.
Spray adhesive is used to attach the foam to cushions
Place cushion back in the cover.
Zip the seat back cushions. Add Polyfil to make them fluffy. Re-zip.
All cushions should be replaced.
What kind of filling would be best for my cushioned chair?
Polyurethane foam is the best choice to get the best chair cushion stuffing. It is an excellent option for cushion support, and it is affordable.
Where can I find fillings to my seat cushions?
These fillings can be purchased most commonly in craft or hardware stores. These materials can also be purchased online by retailers offering different sizes and densities.
Video
Conclusion
The chair cushion repair article is an excellent resource for finding easy-to-follow DIY ideas and valuable tips on correctly repairing cushions. It provides step-by-step instructions and links to other relevant sites.
The content was relevant and specific, giving readers a clear idea of how to fix their chair cushion to avoid expensive replacements in the future. Manymoon hopes you enjoyed the read!