Epson's V600 and Canon's 9000F are both high-quality scanners that produce great results. They both have their pros and cons, so it's important to compare them side by side to see which one is the best fit for your needs.
So, Epson V600 vs Canon 9000F, Which one should you choose? Read on our post for more information.
Canon 9000F Pros and Cons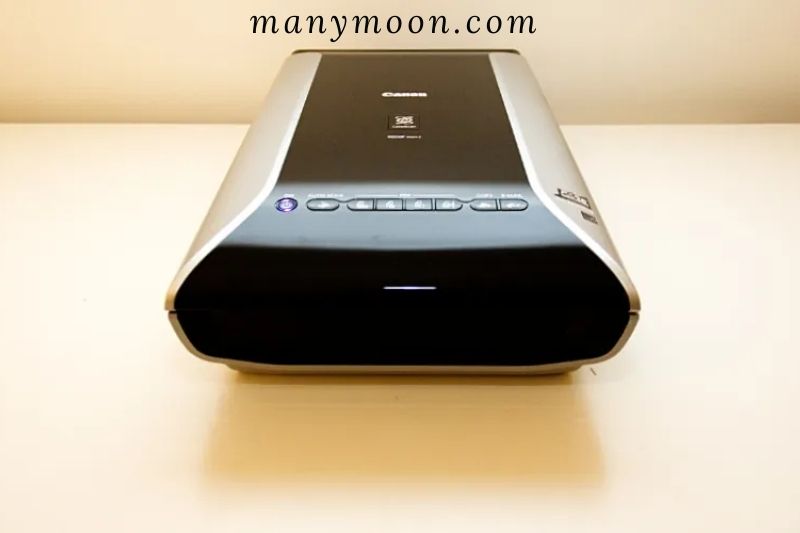 Pros
The Auto Scan Function is a great tool that will identify the type of item you are scanning. It then determines which type of document, film, or photo it is and chooses the best resolution.
Conveniently, you can save it in TIFF or JPEG.
It is very fast.
Cons
Some users have had issues with Windows and Mac software.
Running Fare Level 3 can significantly slow down the process.
Epson V600 Pros and Cons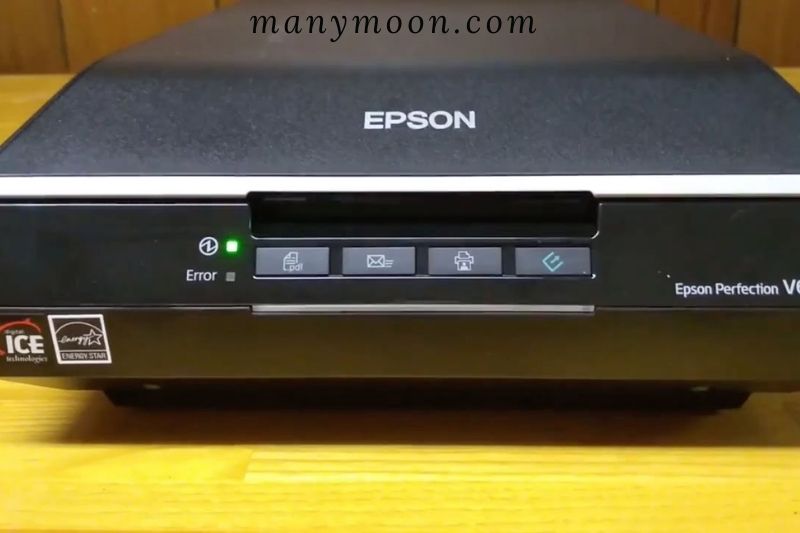 Pros
Digital ICE can be used on negatives and photos, unlike the Canon CanoScan 9000F.
If you scan and edit documents frequently, it's a better option.
You can scan negatives at a higher resolution with the built-in transparency unit.
Cons
The software has some issues again, mostly with Windows 10
It can be a little tricky to use the film holders.
Canon 9000F vs Epson V600 – Similarities
Scanner Abilities
Both scanners can scan, copy and scan to email. The Epson V600 scanner has four control buttons, while the Canon CanoScan 9000F scanner has seven. There are also 4 options for scanning PDFs. Both scanners can scan multiple photos simultaneously and can also scan negatives.
Photo Restore
You can restore negatives and faded photos with either one of these machines. These scanners are 48-bit. This feature is called Auto Document fix for the Canon CanoScan 9000F and Easy Photo Fix for the V600.
Formatting
The Epson V600 and Canon CanoScan 9000F will automatically scan and crop photos. The Image will be saved in the appropriate format. After scanning multiple images, it will do the same.
Advanced Technology
The Canon CanoScan 9000F will bring you to Level 3. Digital ICE is available on the Epson V600. Both of these can be used to remove dust, tears, or scratches from photos.
Also read: CCD vs CIS scanners
Epson V600 Vs Canon 9000F – Differences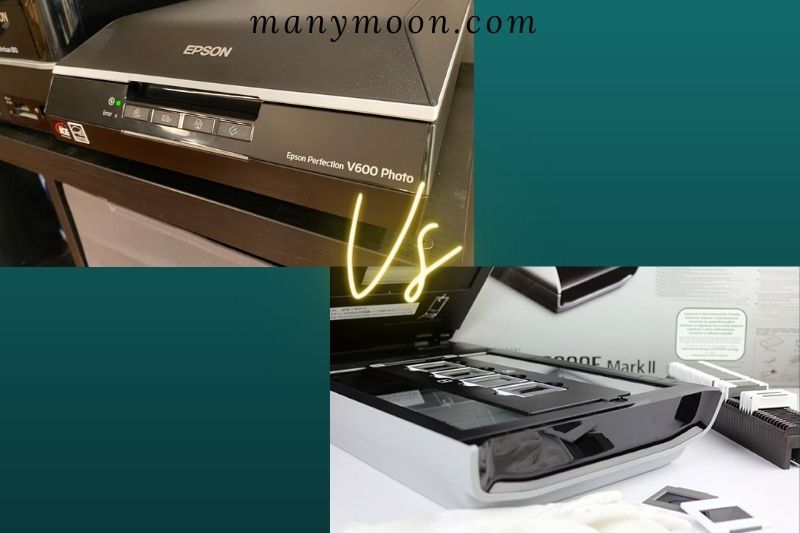 Appearance
Photo scanners love straight lines and black and sleek designs. The designs are not particularly distinctive. They are only slightly different in size.
Canon CanoScan 9000F
The dimensions of this unit are 10.7 x 18.9x 4.4 inches. The scanning bed measures 8.5 x 11.75 inches. It weighs in at 10.1 pounds. It has the Canon on the lid and the 7 buttons towards the front.
Epson V600
It measures 19 x 11x 4.6 inches. It is approximately the same size as the scanning bed. It is slightly lighter at 9 lbs. The logo is located on the front lid, and the buttons are on the front.
Winner: Tie
Canon 9000F vs Epson V600 – DPI (Dots Per Inch)
Your scans will be judged by the DPI (Dots Per Inch). A file should be at least 300dpi. Anything less will result in blurred or fuzzy images.
Canon CanoScan 9000F
This software has a maximum resolution of 9,600×9600 pixels. This can be increased to 19,200×19,200 dpi with the interpolated program.
Epson V600
With a dpi value of 6,400 x 9,600, it is close behind.
Winner: Canon 9000F
Operating Systems
You need to think about whether your version runs on Windows or Mac. Also, you must ensure that the photo scanner works on the performance.
Canon CanoScan 9000F
This software is compatible with Windows 7, Windows Vista and Windows XP 2000.
Epson V600
The scanner works on Windows and Mac, but you'll need to download the software in order to use it on your Mac.
Winner: Canon 900F
Software
After scanning your documents, photos, and films, you will want to make edits. The buyer's decision is often affected by what you do with the images after scanning.
Canon 9000F
Auto Document Fix and Fare level 3 have been mentioned before. The photo scanner includes My Image Garden Software as well as Gutter Shadow Correction. My Image Garden offers facial recognition, fun filters, calendar organization and automatic layout suggestions. Gutter Shadow corrects book pages to remove the Shadow.
Epson V600
Digital ICE and the one-touch Easy Photo Fix have been discussed. Arc Soft Photo Studio will allow you to edit your scanned images. You can scan documents with the ABBYY Fine Reader Sprint Plus OCR and edit them afterward.
Winner: Tie
What's included?
You want to make sure that your scanner arrives in perfect condition so you can start scanning immediately.
Canon 9000F
The setup CD and printed documents will be available when the scanner is activated. Three film guides are available: a 35mm Mount, a 35mm strip, and a medium format. The power cord and USB cables are also included.
Epson V600
You will receive a setup poster that includes pictures and the software installation CD. You will also receive a USB cable and a power cable. Two film holders are available to scan negatives. One is a 33mm format with film-mounted sides, and the other is a medium 6 x 22-inch size.
Winner: Cannon 9000F
Value for Money
Photo scanners come in a variety of prices. Scanners as small as $100 can be found for around $100. You can expect to pay about $1000 for a quality scanner.
Canon CanoScan 9000F
It is an expensive scanner, at the high end of the average. The scanner comes with a limited warranty of one year. It is only valid in the country it was purchased.
Epson V600
It is an excellent deal for the value you get. The scanner comes with a 1-year warranty, but this is only applicable in the country where it was purchased.
Winner: Epson V600
Verdict
Although the Canon 9000F has a slight advantage in terms of software, the Epson more than makes up for it with the dust and scratch removal and image quality differences. Even if the pricing were the same, the Epson V600 would be our top pick between these two heavyweights. However, because the Epson is less expensive, we have no choice but to award the Epson Perfection V600 the victory in our head-to-head comparison!